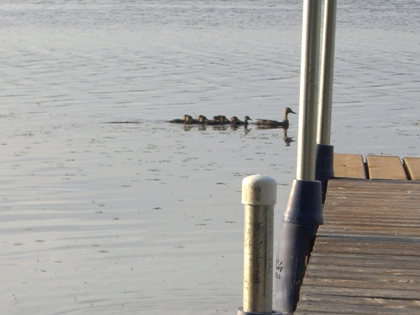 Well old man winter has finally settled in. There is a lot of ice on the lakes. Anywhere from 10″-14″. There was quite a few vehicles on Lac Viex Desert this past weekend, but I'm waiting to drive out yet as the ice thickness varies widely.Fishing has been slow, we have been dealing with a lot of fronts moving in so the weather has been inconsistant. Perch and bluegill fishing has been good on Bog Sand. Walleyes are biting but mostly at night.
The best ice fishing is coming up. Book now for the best availability.
The trails  in good condition. We could use some more snow. This winter has been easy on the deer herd but hard on outdoor enthusiasts.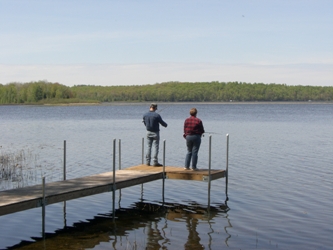 Phelps now has four-wheeler trails. You can connect to Forest county trails right off of Sand Lake road. Book your vacation now for those lazy days of Summer when riding is best.
In May the opener of game fishing happens. The Big Sand Lake golf course also opens.
In June There is the community rummage-a-rama and smelt awareness day.
In July The fireworks are over Big Twin Lake and they are awsome! There is also the 4th of July parade and picnic. The mens softball tournament also takes place.
In August the old timers softball tournament takes place.
In September colorama events take place. This is my favorite time of year
Now is the time to start planning for those summer
memories. With the price of gas being so high, we're only a tankful of gas away from most locations. You can stay right where you fish. There is also plenty to do right nearby in Eagle River or Iron River.